Main content starts here, tab to start navigating
In 2010, Moroccan owner Amine Sadki opened Pause Cafe, which was the result of a life-long dream of opening a place that was warm, homey and welcoming. The guests instantly feel in love with the cafe, and the acai bowls put Pause Cafe on the NYC food map.
The popularity of the small cafe resulted in long lines in front. The solution? Pause Cafe recently expanded by including the space next door, however still offering the same coziness as the small cafe had. Here, you'll find a vibe which is hard to find anywhere else, and the acai menu is one of its kind!
Superfood bowls have come to stay, and at the LES neighborhood favorite, Pause Cafe, the colorful and healthy acai bowls are taken to the next level. The Moroccan influenced cafe mixes superfoods with coziness. The owner has succeeded in taking inspiration from his cozy living room into the cafe, which makes Pause an amazing place for guests to enjoy, indulge and relax at.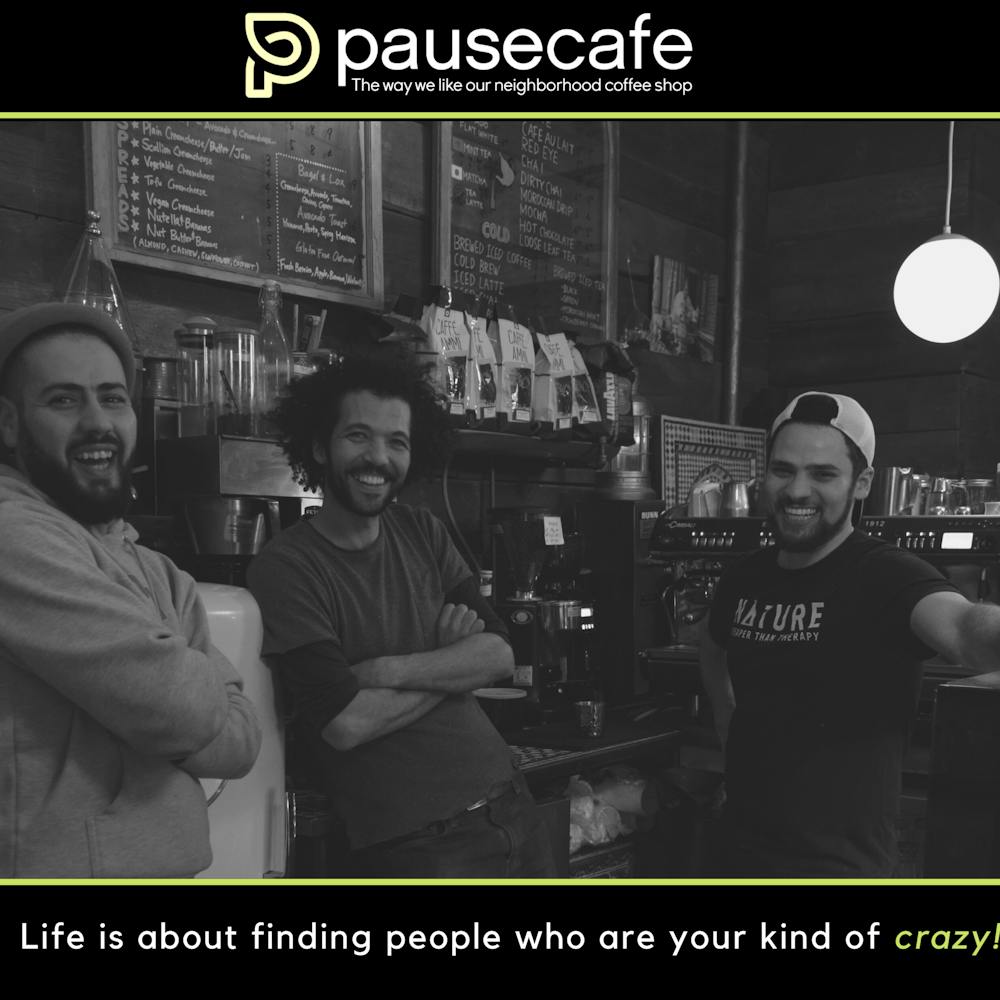 Moroccan Style in NYC
At the corner of Clinton and Houston, in the Lower East Side, a new coffee shop has opened its doors causing neighbors and residents of the Lower East Side to take notice.
Pause Cafe has a warm and cozy décor with hints of Moroccan undertones. Upon entering, it is almost impossible not to feel instantly at home. There are no uniforms, stiff advertisements, or empty stale space. The music ranges from deep house to Chill lounge pause mixes.
The owner, Amine Sadki, 40, is usually found smiling behind the counter or sitting with customers getting to know them. The environment is so comfortable that strangers often feel at ease conversing with one another.
The menu offers a variety of options including overnight oatmeal, Superfood Bowls, sandwiches, soups, signature salads, fresh juices and smoothies on spot, savory. Everything is baked and made at pause commercial kitchen. In the spring, Amine intends to replace the front windows with doors across the front of the shop to swing open allow customers to enjoy the fresh breeze and neighborhood vibe.
At the age of 24, Amine moved from Morocco to New York with a dream of opening a neighborhood coffee shop that looked like his living room. A cafe that encompassed everything he loved. Even the tea kettles were sent over by his mother from home.
During the last blizzard, Amine went around the neighborhood handing out free hot chocolate and tea to everyone passing by. Pause Café is more than a coffee shop for many.
It has become part of their daily routine and a home away from home.
Eco-Friendly Statement
We're passionate about the environment and about reducing waste.
Pause Cafe proud to join thousands of food service operators
in the switch to environmentally responsible alternatives.